By creating clean new visuals that rebalanced existing brand colours and fonts, I implemented a scalable style that logically evolved the company's identity to better reflect the community-centric platform and appeal to the majority technology or enterprise customers that made up our base.
Evolving the Influitive brand was key to my time there. I worked to improve our own internal communities as well as create clear, accessible resources for our teams, with new and improved guidelines and templates available in our virtual employee HQ, with big thanks to Taylor and Tina.
This term connects my UX-centric focus with the fountain of content creation and design work in organizations like Influitive, working across teams such as Marketing, Product and Customer Success. From concept to execution and demand generation; providing holistic user journeys is everything.
Event Page Mock-up — Desktop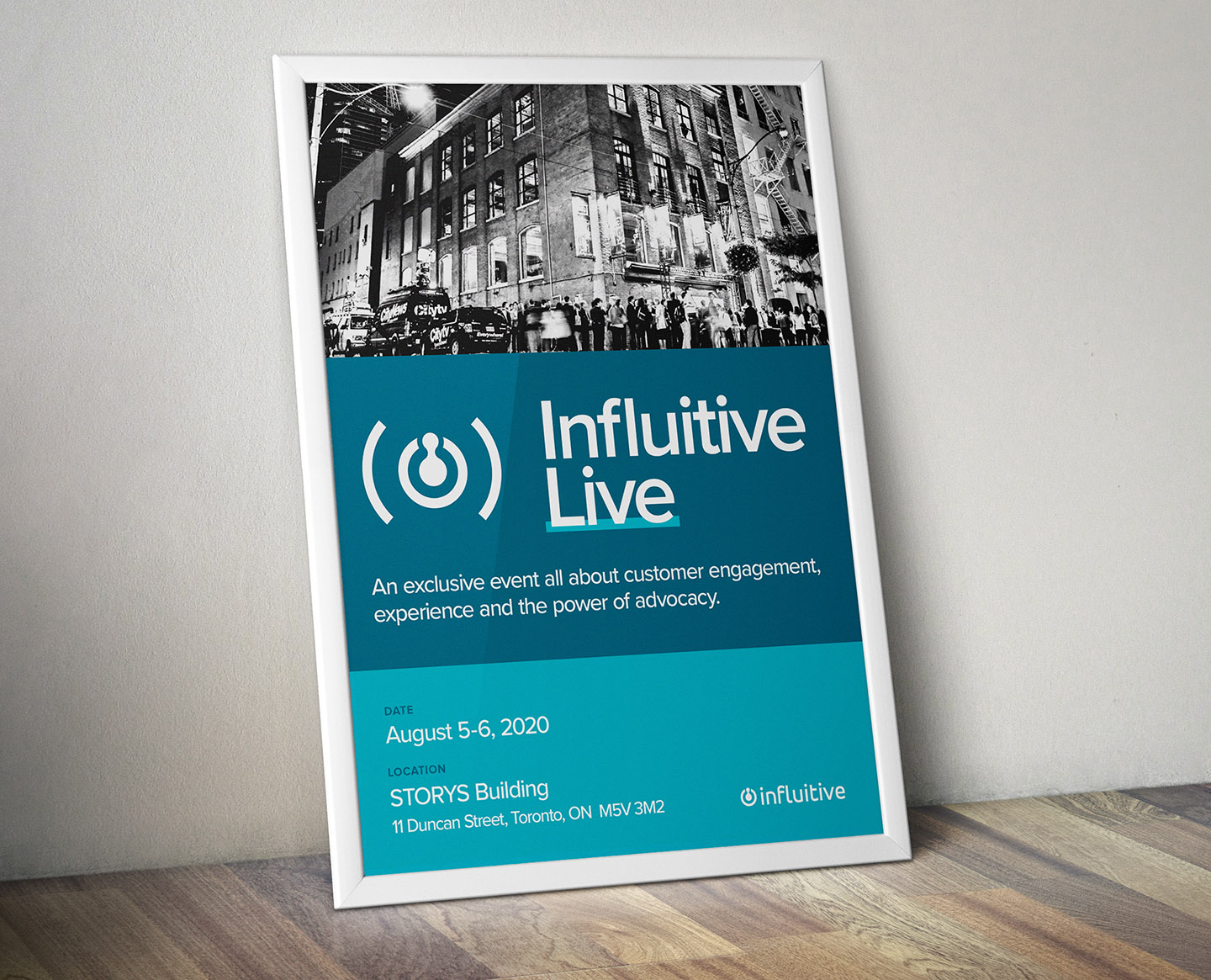 In this case, Influitive was planning a new and exciting event for their annual customer conference at a prime location downtown. I was well on my way into concepts when COVID struck and had to pivot quickly, spearheading the development of an online, virtual format using our very own platform.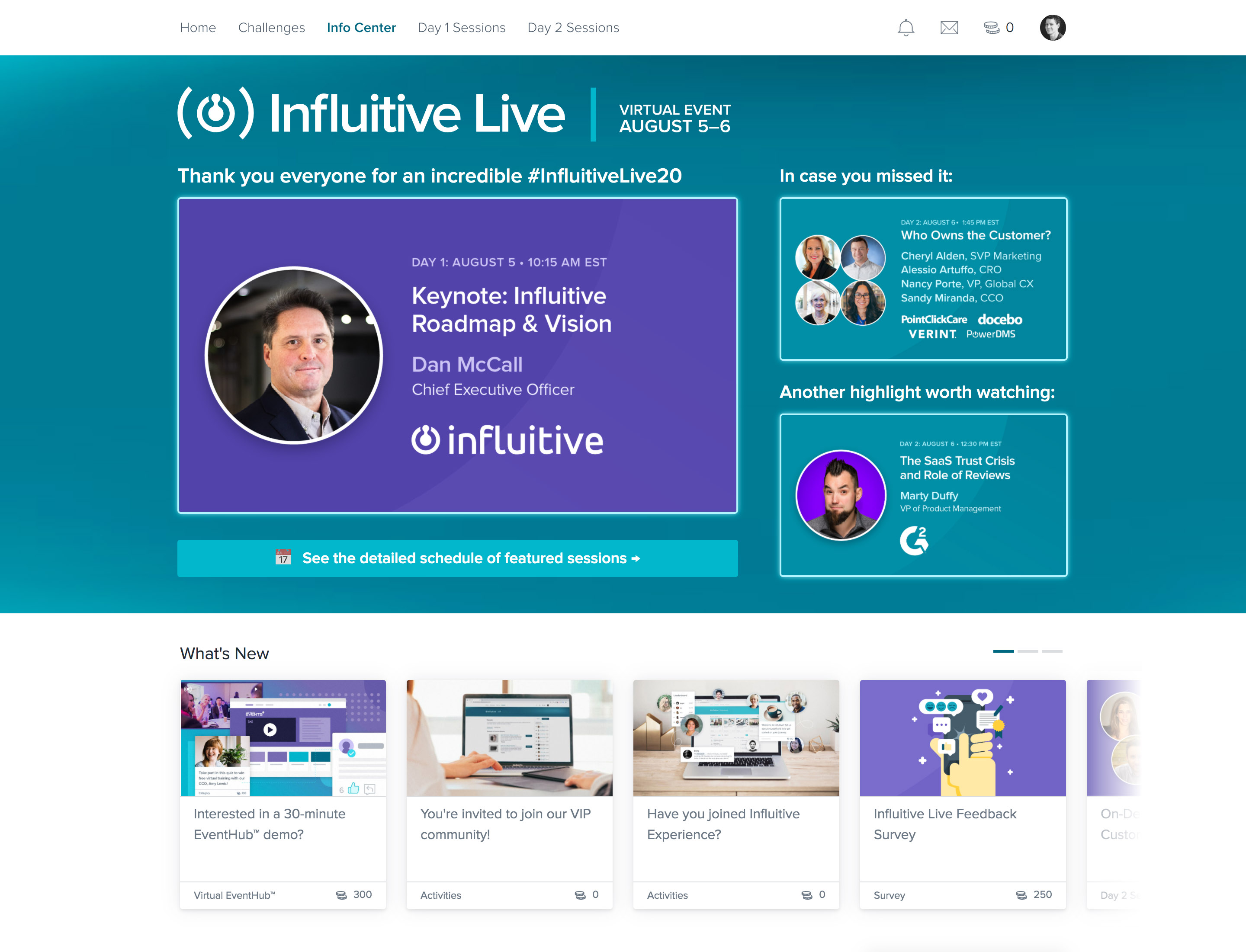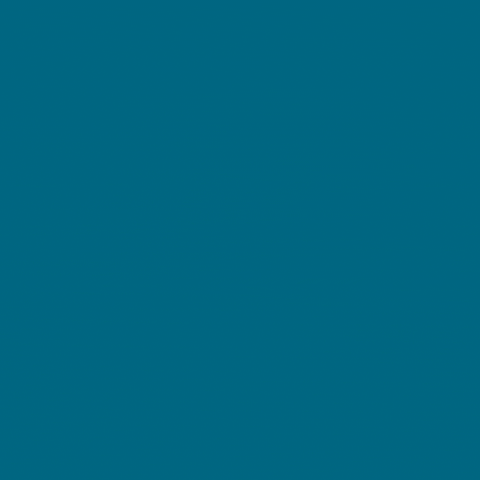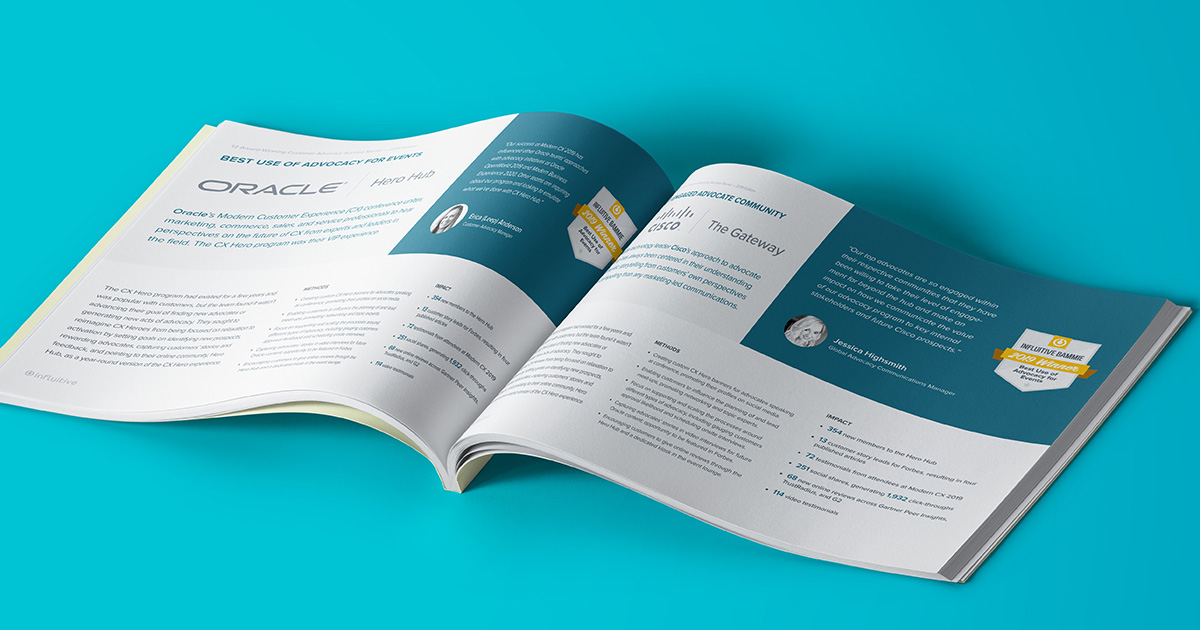 Using our own platform's customer community enabled us to easily, effectively gather user feedback and conduct surveys that directly informed the content we developed. Virtual events gave way to case studies, e-books and other valuable assets I designed to keep up with demand generation.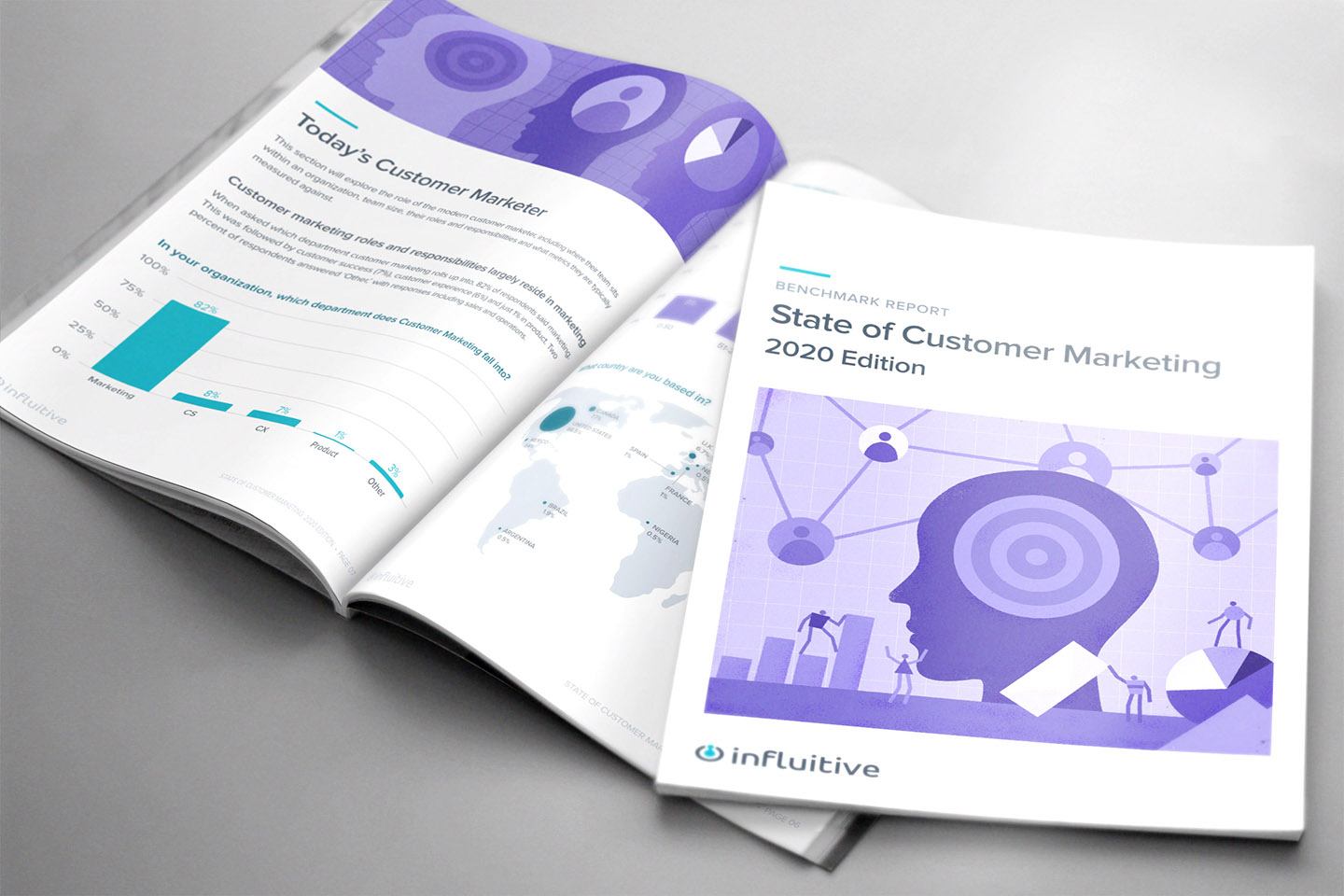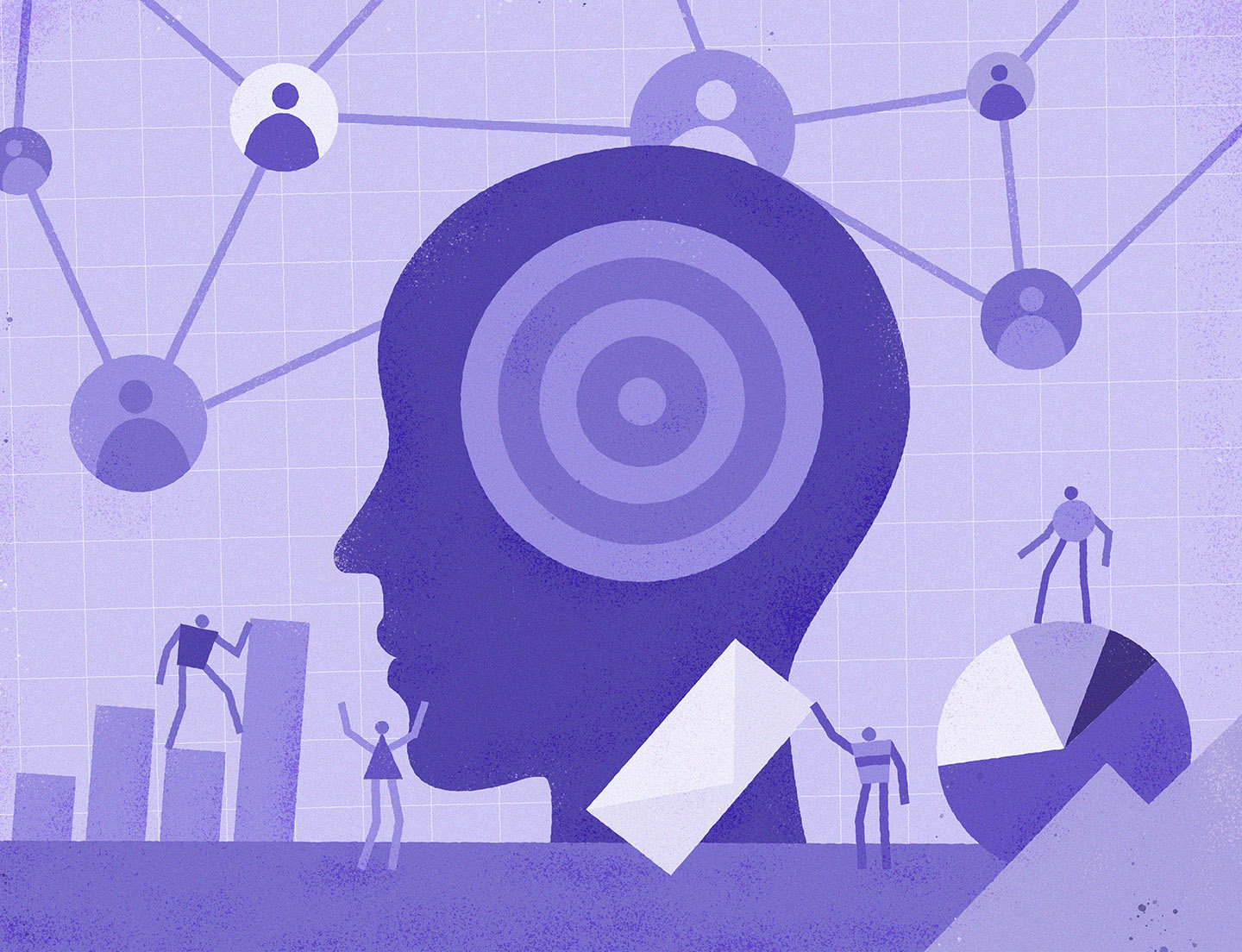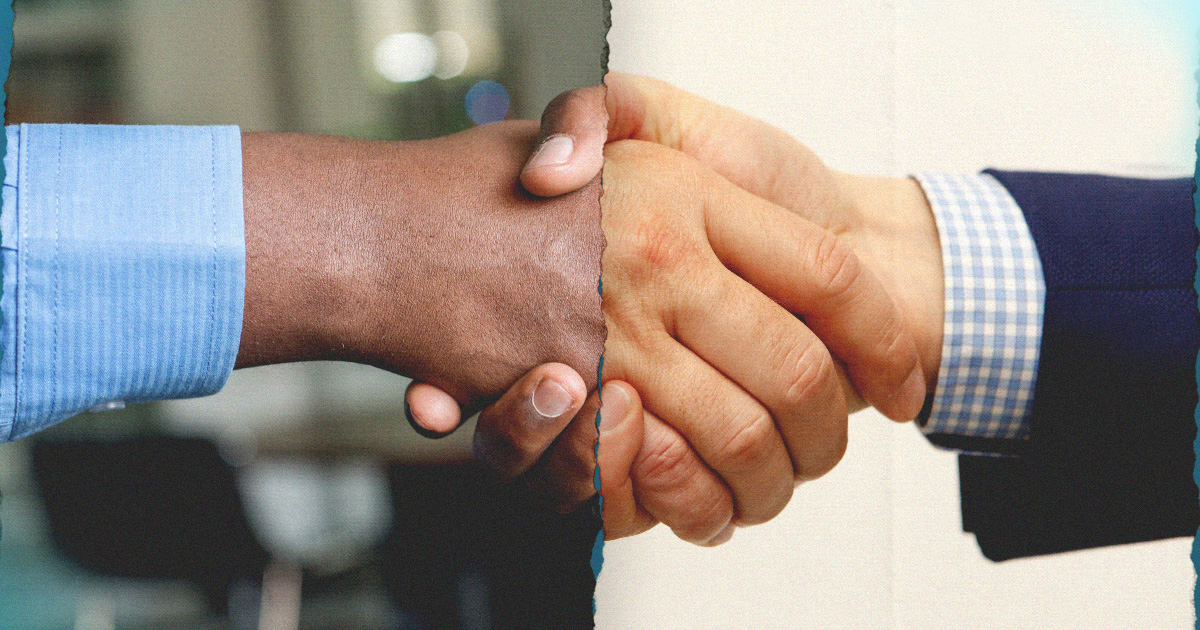 UI / UX
My work with product began as customizations I made to refine components, branding and community experiences in our platform, most often simply using CSS to start. Soon, my updates were factored into proper releases as I continued to contribute to various 'UX Debt' projects in a supporting role.
Admin Branding Settings — Mock-up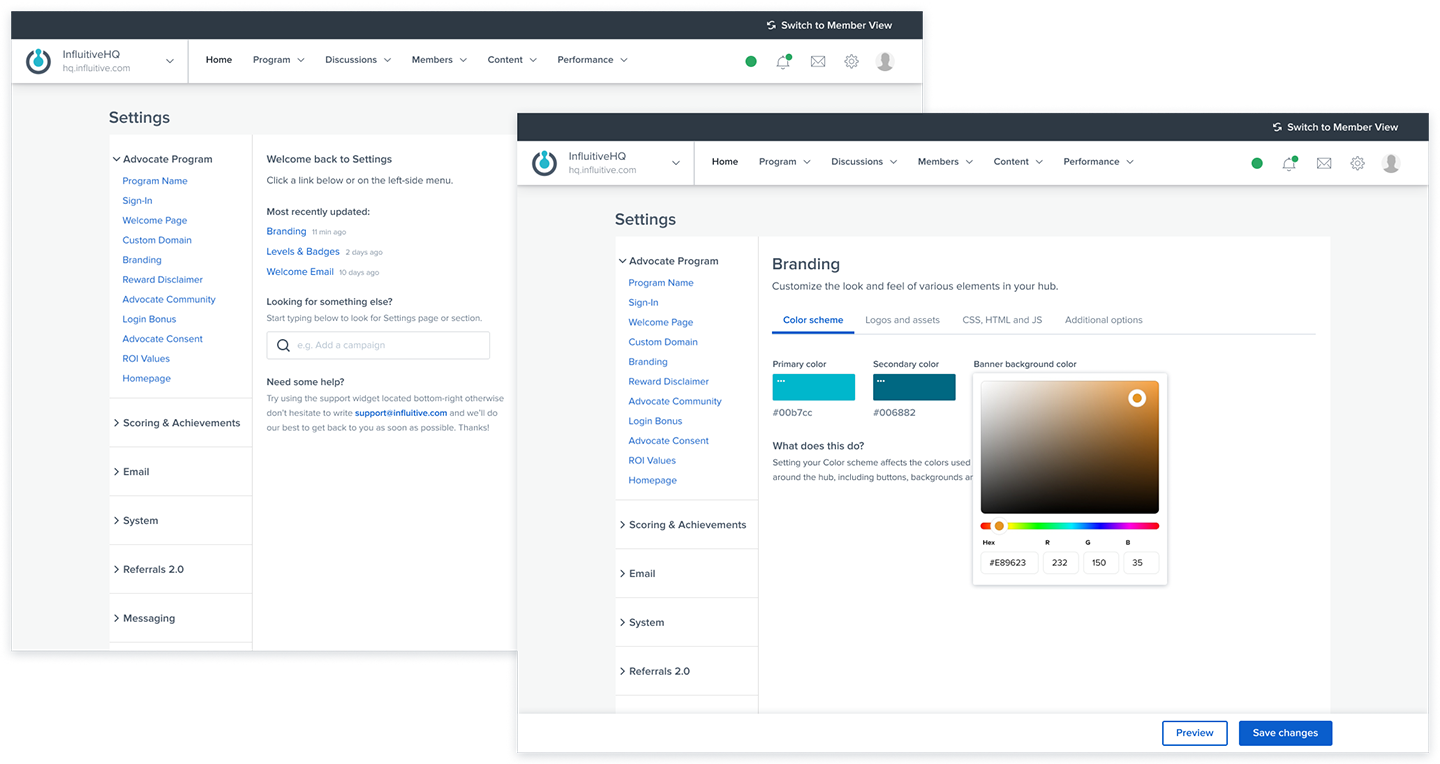 User Profile — Badges and Levels Re-design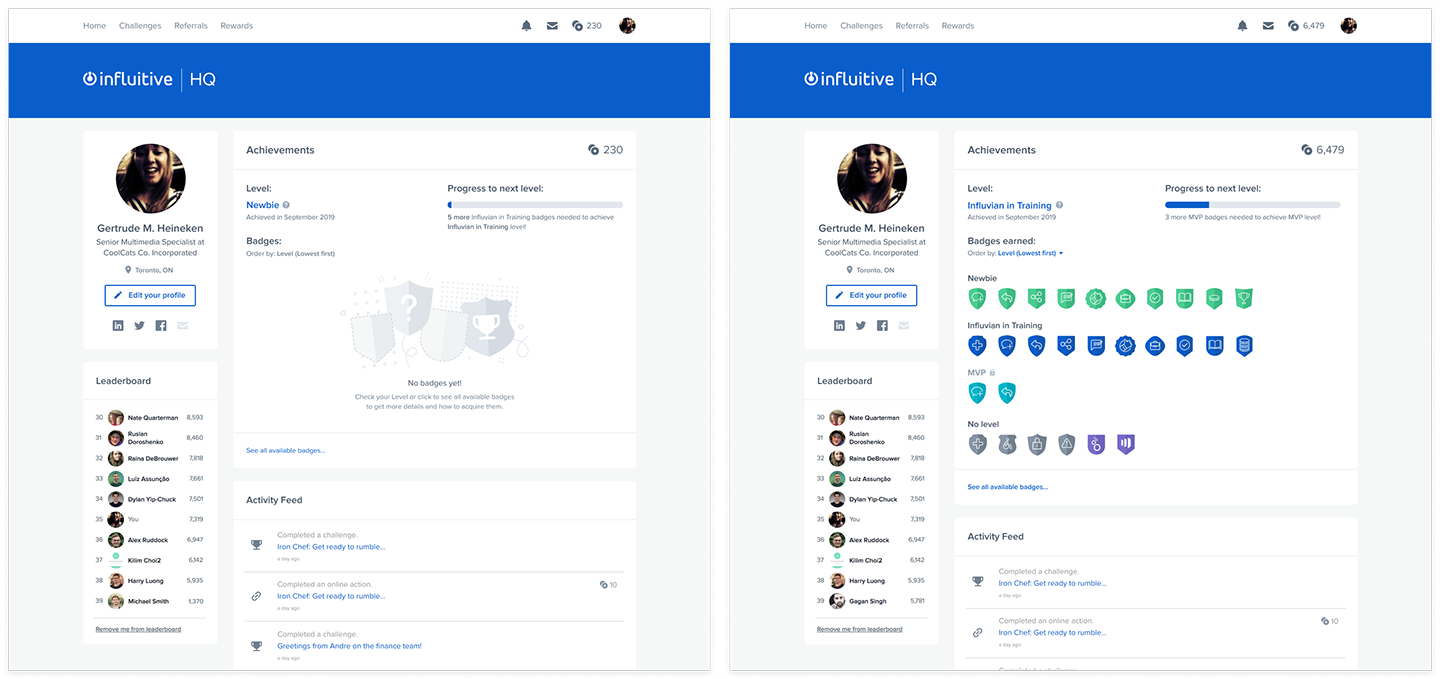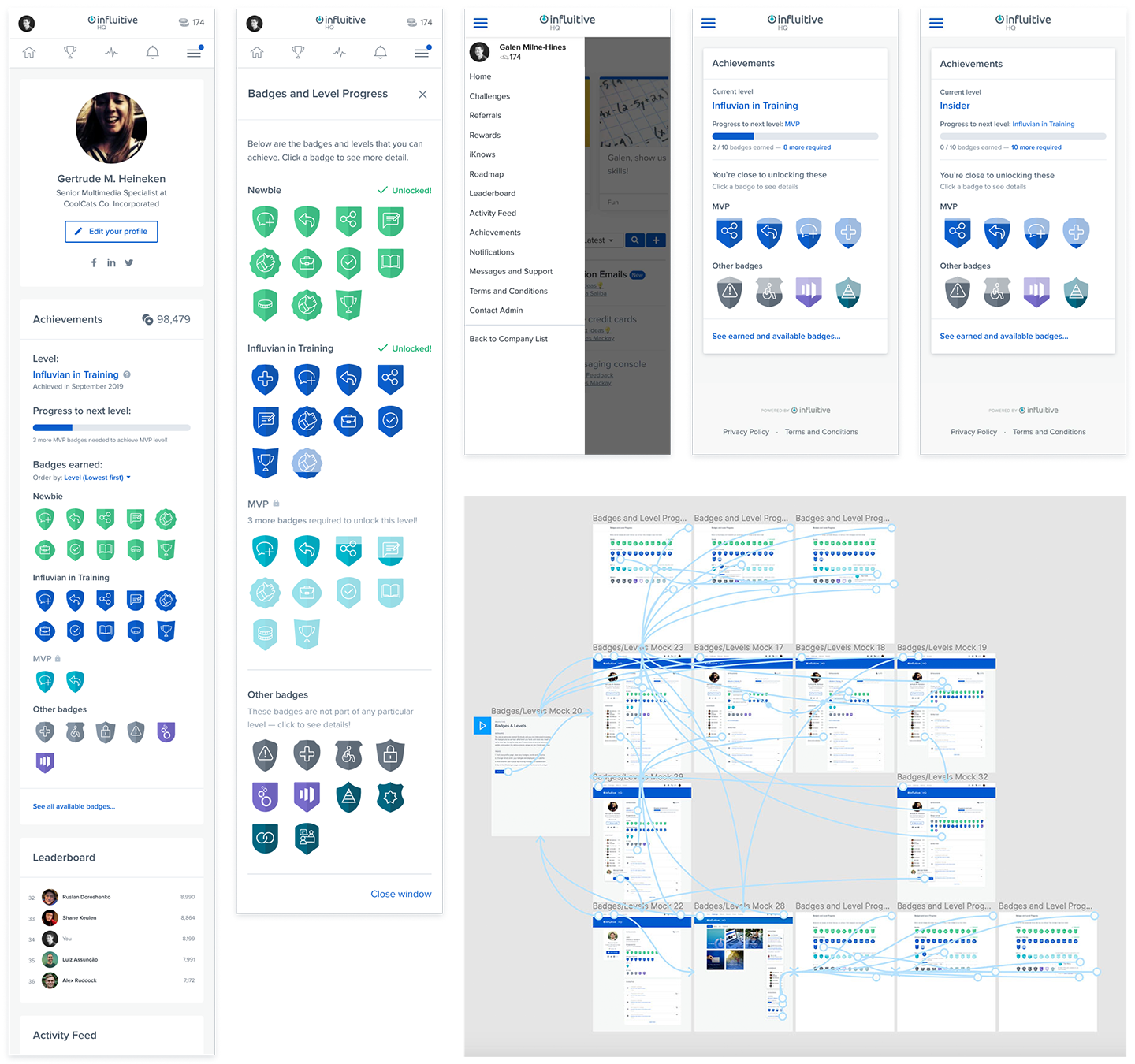 Activity Feed — Re-design

Reflections
My year at Influitive was characterized by significant upheaval — many changes in the team, a move of office space, the pandemic hitting just few months in, and the subsequent shift to remote life.
Influitive attracted me for its vibrant company culture and the perceived value I could bring to its well-established but befuddled brand. Years of contract design work had left things a mess and identity inconsistent with their market fit. Meanwhile product was undergoing a similar reckoning.
Scalability was everything. I aimed to bring the two disciplines of brand and product better together, leveraging the existing product design system to serve as the source of truth for further UI/UX work, aligning the efforts of our teams and outcomes for every step of our users' journeys.
Through a tumultuous year, we made the most of a tough time and brought the brand to new and exciting places. Working with the diverse teams and many dozens of individuals to help bring Influitive and its substantial platform forward has been a tremendous experience I'm truly grateful for.
Thank you's
A huge thanks to the long-standing Senior Product Designer, Tina Park, for her friendship, support and tenacity. Also to our CMO, Dan Cote and the rest of our fantastic team. Last but not least, a big shout out to the HR folks for being true torch bearers at the heart of the company.